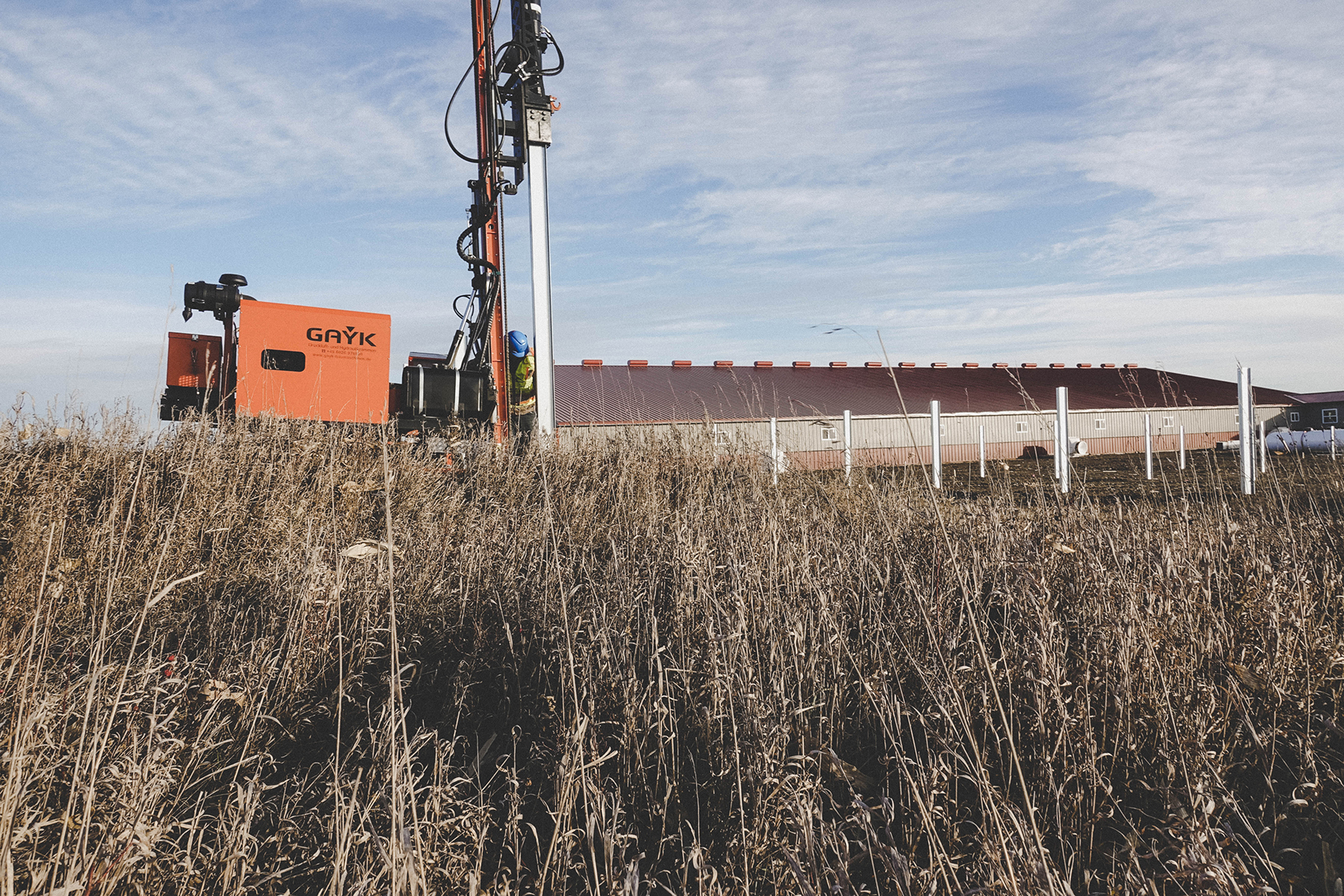 Solar Pile Driver Responsibilities
- Utility services locate is initiated three days before showing up on site
- The site plan will be reviewed, and suggestions can be given if requested
- On-site: Passive locate is conducted to verify that all underground high voltage service was located. (Yes USIC has missed this before which is why we now perform a passive locate even after the official locate has been called in.
- On-site: A field laser is used to keep all piles driven level and accurate. (Depending on system size, the system may just follow the slope of the earth depending on drop in grade and system size.)
- On-site: The field slope is checked to ensure it is within minimum depth required to ensure proper installation.
- On-site: Post will be driven according to the site layout that has been marked.
Clients Responsibilities
- Layout site by placing stakes and strings lines east and west and mark where each post goes (each brand and system uses different layout requirements which is why we ask that you mark the locations prior to our arrival.)
- The correct distance between post changes depending on wind and snow loads.(typically the distance is 10-13' between posts )
- We are very familiar with PLP Power Peak, Unirac GFT, and a few more, if you have any questions feel free to ask.
- The day of installation check to ensure the site layout is correct and place each pile in front of each mark on the south side of the string line.
- If everything is string lined and marked correctly we will roll in and run our machine, please have your representative ready and on site able to lift each pile into place for us to drive down with our machine.